PATIO HEATERS
Made in Oregon by Tyson Traeger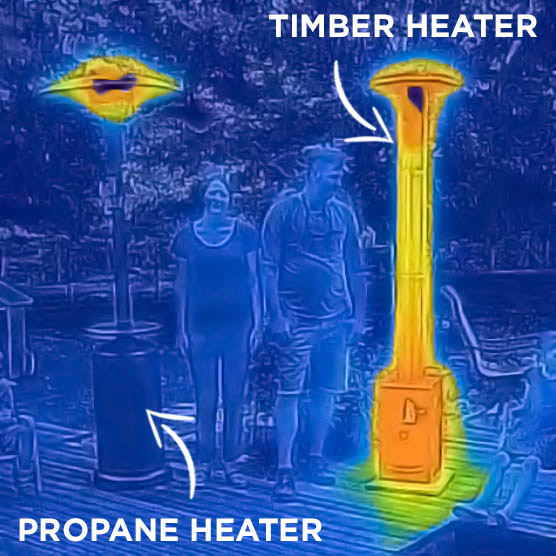 The Only Outdoor Heater Thats Keeps You Warm From Head To Toe
Holiday Sale!
10% Off All Heaters & Free Hat
NEW GRIDDLE TOP
Order Now & Save $100
"This is an awesome outdoor heater! We've tried fire pits of all kinds and even a pellet fire ring, but this has by far been the best choice of all. Puts out great heat for our patio area and the kids and neighbors are just mesmerized by the flames"
– George A.
Efficient
Pellets can pack up to 9,000 BTU's per lb. Timber Heaters generate 2X the heat vs propane.
Economical
$5 dollars of fuels equals 4 hours of burn time – about 1/2 the operating cost vs propane.
Eco-Friendly
Wood Pellets are an industrial by-product of the saw mill industry and have a small carbon footprint.
The gravity feed system replenishes the fire with new fuel without the need of electricity.
The draft system utilizes the venturi effect to create a vacuum inside the firebox.