FEEL THE HEAT
Timber Stoves by Tyson Traeger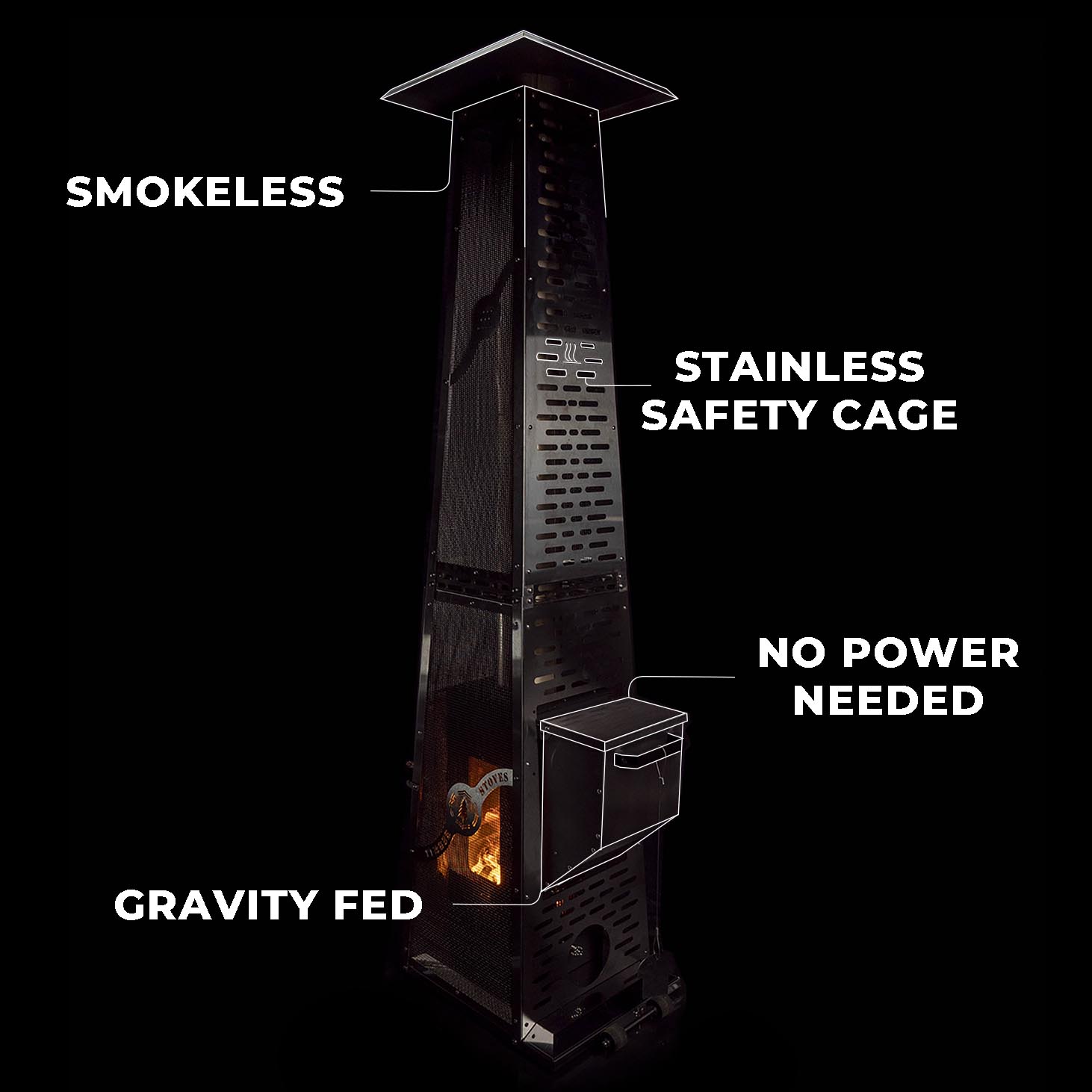 I love the stove.
It's the Ferrari of patio heaters
– Steve Conte
FLIR THERMAL IMAGING
Us versus Them
Ambient Warmth
Look at our Lil Timber patio heater compared to the competitor on the left. Using thermal imaging it's clear that while the competitor patio heater barely emits any heat from its top reflector, the Timber Heater provides top to bottom ambient warmth.
Wood Pellet Fuel
While the competitor patio heater operates on more expensive, less effective propane – our Timber Heaters run on inexpensive, efficient and environmentally friendly wood pellets.