All of our product use only wood pellets or traditional firewood.
No electricity needed.
A new & more efficient way to sit around the ole campfire!
Timber Grills & Timber Heaters
The Gravity Grill in Action
The Lil' Timber in Action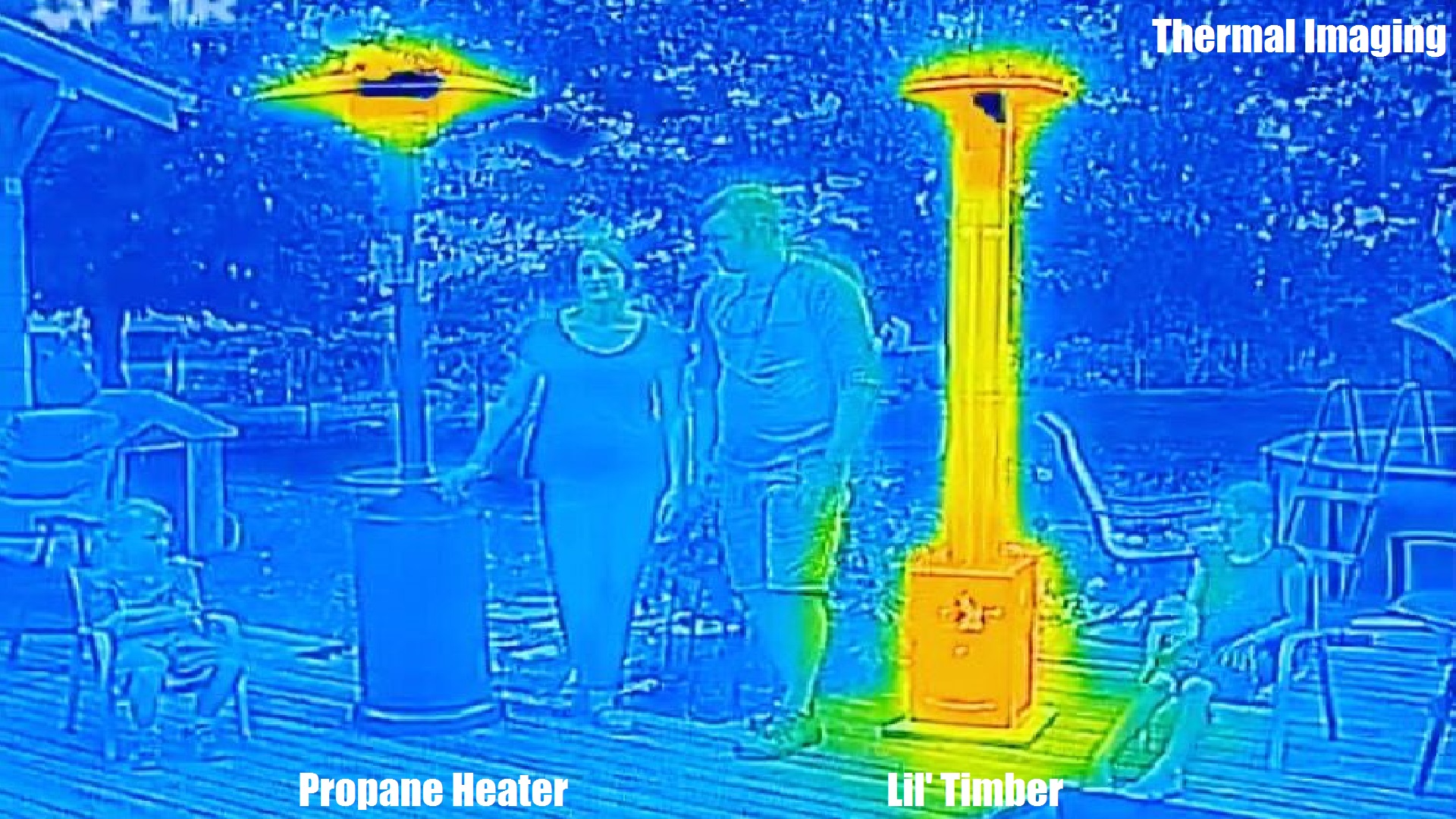 Feel the Heat
The Flir thermal imaging camera shows the difference between a propane patio heater, and a Timber Heater. The radiant heat of a Timber Heater keeps you warm from head to toe. With twice the BTU output and a quarter of the operating cost, you can't go wrong.