All of our product use only wood pellets or traditional firewood.
No electricity needed.
A new & more efficient way to sit around the ole campfire!
Gravity Grills & Timber Heaters
The Gravity Grill in Action
The Lil' Timber in Action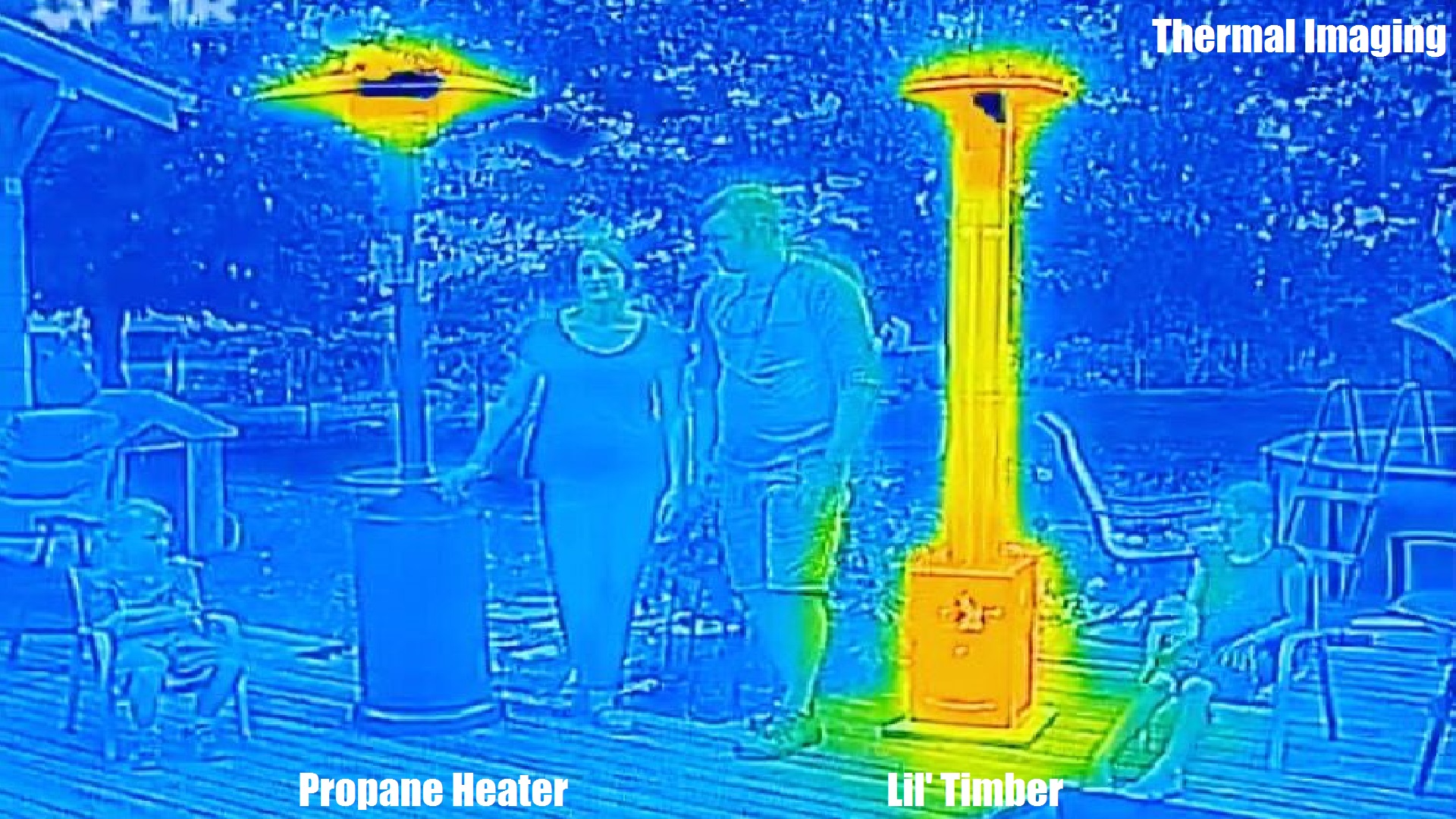 Feel the Heat – Wood Pellet Revolution!
The Flir thermal imaging camera shows the difference between a propane patio heater, and a Timber Heater. The biggest difference between the Timber heaters and their competitors is the radiant heat that you can feel from head to toe.
New kind of Portable Heater
Great as an outdoor heater. Safer and more portable than a standard fire pit, gas heater or electric heater. Perfect accent to any outdoor room. Add to your patio furniture – use the Wood Pellet Patio Heater.
Gravity Grills
Burns biomass fuel, using the same wood pellets as pellet stoves. Requires no propane, no gas, no electricity. Gravity Grills are an example of an ingenious application of four basic scientific phenomena. Air, fire, fuel, and gravity are all that are needed to generate thousands of eco-friendly BTU's that give you the easiest and most reliable campstove on the market. The Gravity Grill is an exceptionally unique product that is simple to operate, and because it doesn't rely on electricity, motors or any moving parts, it is both a reliable and practical product.
Backyard – great portable heater!

On the patio or any outdoor room

Camping / Hunting / Fishing

At the beach

Tailgating and sporting events

Restaurant patios and smoking lounges

Orchard Heater

Appropriate for both residential and commercial settings.

Anywhere its cold and your hungry!